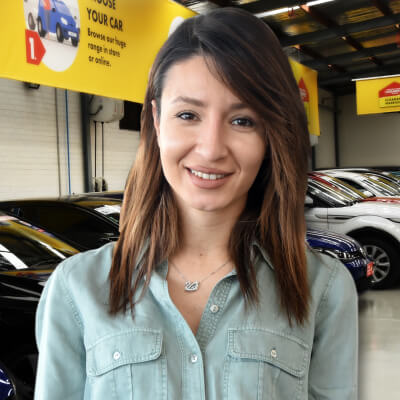 Talieh Barardari
Car Loan Specialist
My name is Talieh, and I have been a part of the Melbourne's Cheapest Cars family for many years now. I joined the company as a customer service representative, where I developed a passion for the automotive industry and for providing excellent customer service.
After a few years in customer service, I was given the opportunity to transition into a new role as a car loan specialist. As someone with an Iranian background, I understand the challenges that many immigrants face when it comes to securing car loans and navigating the complex financial systems in Australia. In my new role, I have been able to use my knowledge of the industry and my experience in customer service to help customers from all walks of life make informed decisions about their car loans.
Working at Melbourne's Cheapest Cars has been a dream come true for me. The company's commitment to providing affordable and reliable cars to its customers aligns with my own values, and I am proud to be a part of a team that is dedicated to making car ownership accessible to everyone.